Click here for the Summer School Entertainment guide.
All entertainments are included in the residential price, but residents must reserve their free tickets for the Gala Performances by 1st March 2021. The Gala Concerts are open to Summer School customers and members of the general public and tickets can be purchased below.
Tickets will not be dispatched before Summer School starts. All customers can collect their tickets from the Summer School office or they can be collected on the door of the performance.
Tickets can be purchased during Summer School subject to availability. Tickets will be sold at full price from the Summer School office and on the door, subject to availability.
Tickets can be purchased directly online or from:
Marlborough College Summer School
Marlborough
Wiltshire
SN8 1PA
Tel: +44 (0)1672 892388
Email:
Sound Knowledge
22 Hughenden Yard
Marlborough
Wiltshire
SN8 1LT
Tel/Fax: (01672) 511106.
Tickets to be collected only.
Please make cheques payable to Marlborough College Summer School. All prices are inclusive of VAT.
Only Men Aloud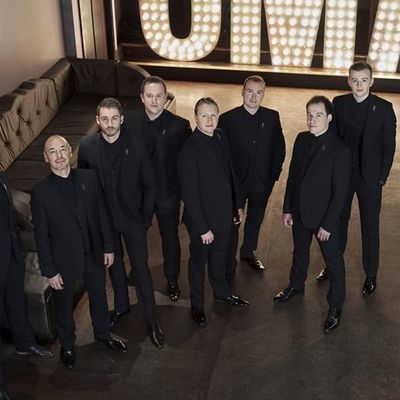 Only Men Aloud have been delighting audiences around the world for nearly 20 years. They formed in the year 2000 with the hope they could inject some new life and blood into the Welsh Male Choir tradition. The men are now well known for their strong vocals and their varied and eclectic repertoire. Their Gala performance will feature many different styles of music, from Welsh hymns and folksongs, opera and musical theatre all the way to swing and pop music.
| WEEK | DATE/TIME | LOCATION | PRICE |
| --- | --- | --- | --- |
| 1 | Tuesday 13th July / 8.00pm | Memorial Hall | £20.00 |
Locrian Ensemble: The Last Night of the Marlborough Proms
Bringing together some of the most prominent string soloists in London, The Locrian Ensemble, was formed in 1995 and immediately established an enviable reputation for its recordings, broadcasts and live performances. In 2016, they topped the British Classical Music Chart with their recording of Debbie Wiseman's score to the BBC's Wolf Hall. Locrian Ensemble are undoubtedly, one of the most dynamic groups working in the field of classical music today.
| WEEK | DATE/TIME | LOCATION | PRICE |
| --- | --- | --- | --- |
| 1 | Friday 16th July / 8.00pm | Memorial Hall | £25.00 |
An Evening with Janet Street-Porter
Janet Street-Porter is a writer, broadcaster and former editor of The Independent on Sunday. She originally studied architecture, before starting her journalistic career in her early twenties and then moving into television and radio as a presenter and a senior executive. Janet has won numerous awards including Columnist of the Year, the Prix Italia for arts programming and a BAFTA for originality. She appears regularly on ITV's Loose Women and has presented television series on subjects as diverse as contemporary British art, walking, cooking and architecture.
| WEEK | DATE/TIME | LOCATION | PRICE |
| --- | --- | --- | --- |
| 2 | Tuesday 20th July / 8.00pm | Memorial Hall | £20.00 |
Andy Abraham's Nat King Cole Show
Andy Abraham has come from humble beginnings working as a refuse collector and bus driver before finding fame. He came to prominence in ITV's X Factor in 2005, where he wowed the judges with his rendition of Greatest Love of All in the first round. After this experience, Andy continued his musical quest releasing his debut album in 2006, titled The Impossible Dream, which reached number two in the UK Album Chart. Last year, Andy embarked on a nationwide tour in celebration of the legend Nat King Cole with his new show that sees him perform hits from Nat's long career.
| WEEK | DATE/TIME | LOCATION | PRICE |
| --- | --- | --- | --- |
| 2 | Friday 23rd July / 8.00pm | Memorial Hall | £25.00 |
Illyria's Production of Dr Dolittle Part 2
Following the phenomenal success of 2018's tour of The Adventures of Doctor Dolittle, Illyria are delving back into Hugh Lofting's amazing stories to bring you a brand-new musical adaptation of the Doctor's further adventures with Jip the Dog, Dab Dab the Duck, Gub Gub the Pig and Polynesia the Parrot. Where in the world will they go? Will they even stay on this world!? Which new animals will they help along the way? Is Gub Gub still dreaming about cake? Doctor Dolittle 2 features a fully orchestrated score, amazing puppets and a plethora of catchy songs.
WEEK
DATE/TIME
LOCATION
PRICE
3
Tuesday 27th July / 7.30pm
Memorial Hall
Adults £20.00
Children (under 18) £0.00
The ELO Experience
The ELO Experience has been developing its theatre show for over 12 years and selling out venues up and down the country. Performing the greatest hits from the Electric Light Orchestra, with the odd album track thrown in for good measure, you are guaranteed a trip down memory lane and an uplifting night of singing and clapping to some of the greatest songs ever written.
| WEEK | DATE/TIME | LOCATION | PRICE |
| --- | --- | --- | --- |
| 3 | Friday 30th July / 8.00pm | Memorial Hall | £25.00 |
An Evening with Kate Adie
Kate Adie became a familiar figure through her work as BBC Chief News Correspondent. Considered to be among the most reliable reporters, she is one of the first British women to send despatches from danger zones around the world. Her memorable assignments include both Gulf Wars, four years of war in the Balkans, the final NATO intervention in Kosovo and elections in 2000, the Herald of Free Enterprise disaster, the Tiananmen Square protest in Beijing in 1989 and numerous assignments in Northern Ireland throughout The Troubles. In 2018, Kate received a BAFTA Fellowship and a CBE in the Queen's Birthday Honours list.
| WEEK | DATE/TIME | LOCATION | PRICE |
| --- | --- | --- | --- |
| 4 | Tuesday 3rd August / 8.00pm | Memorial Hall | £20.00 |
The Rocket Man: A Tribute to Sir Elton John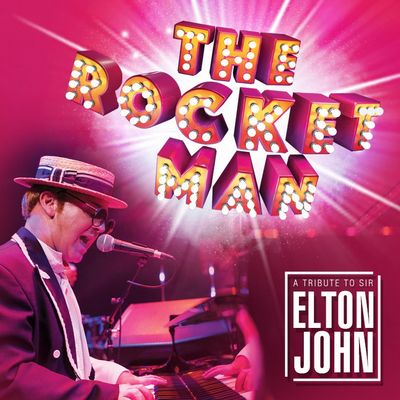 Get ready for take-off as we bring you the premier tribute to one of the greatest musicians of all time, Sir Elton John. Starring world renowned tribute artist, Jimmy Love, no one else recreates the flamboyant megastar with as much vigour and brilliance. Join Jimmy and his amazing live band as they take you down the Yellow Brick Road with two hours of glorious Elton hits from Crocodile Rock to Philadelphia Freedom and the beautiful Your Song to I Guess That's Why They Call It The Blues. With dazzling costumes, stunning vocals and sensational piano solos, this show has it all!
| WEEK | DATE/TIME | LOCATION | PRICE |
| --- | --- | --- | --- |
| 4 | Friday 6th August / 8.00pm | Memorial Hall | £25.00 |