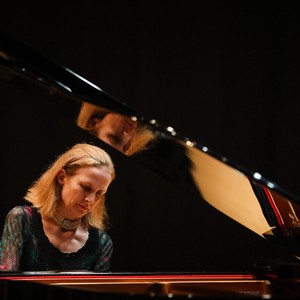 Alice Michahelles
About Alice
Alice was raised in Florence, Italy, where she graduated from Conservatorio L.Cherubini. She has appeared in recitals in Europe, the Near East, United States and Chile, and took part in international festivals, among them the Eilat Chamber Music Festival (Israel), Festival Bled (Slovakia), Festival Internazionale di Noto and Festival Internazionale di Ascoli Piceno (Italy).
Her repertoire stretches from Bach to contemporary music, with a particular interest for the Romantic period.
She currently teaches Piano at Conservatorio Santa Cecilia, Rome.
As a composer, Alice has dedicated herself to children's opera.
Alice has volunteered as an Italian teacher in a home for adolescent refugees.