From Bach to Gershwin: The Best Loved Piano Works
220 TUTOR: Alice Michahelles
Why and how do Chopin's Nocturnes move us? What is sonata form? This course offers an overview of the history of classical music for piano and the development of compositional tools and techniques. By way of illustration, some compositions will be played on the screen. Your tutor, a concert pianist, will also offer live performances of favourite piano pieces from throughout the centuries. The course will feature piano music from Bach to the Viennese classical composers of Haydn, Mozart, Beethoven and Schubert. It will continue through to the Romantic period of Chopin, Schumann, Mendelssohn, Brahms and Rachmaninoff and up to the early 20th century with Debussy, Ravel, Joplin and Gershwin.
COURSE No.
WEEK
AM
PM
FULL DAY
FEE
STATUS
SELECT COURSE
220
2 AM

£225.00
The ability to play or read music is not a requirement.
It is advisable to bring paper and pencil to take notes.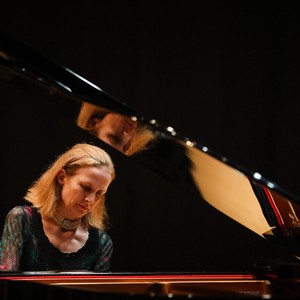 Alice Michahelles
About Alice
Alice was raised in Florence, Italy, where she graduated from Conservatorio L.Cherubini. She has appeared in recitals in Europe, the Near East, United States and Chile, and took part in international festivals, among them the Eilat Chamber Music Festival (Israel), Festival Bled (Slovakia), Festival Internazionale di Noto and Festival Internazionale di Ascoli Piceno (Italy).
Her repertoire stretches from Bach to contemporary music, with a particular interest for the Romantic period.
She currently teaches Piano at Conservatorio Santa Cecilia, Rome.
As a composer, Alice has dedicated herself to children's opera.
Alice has volunteered as an Italian teacher in a home for adolescent refugees.