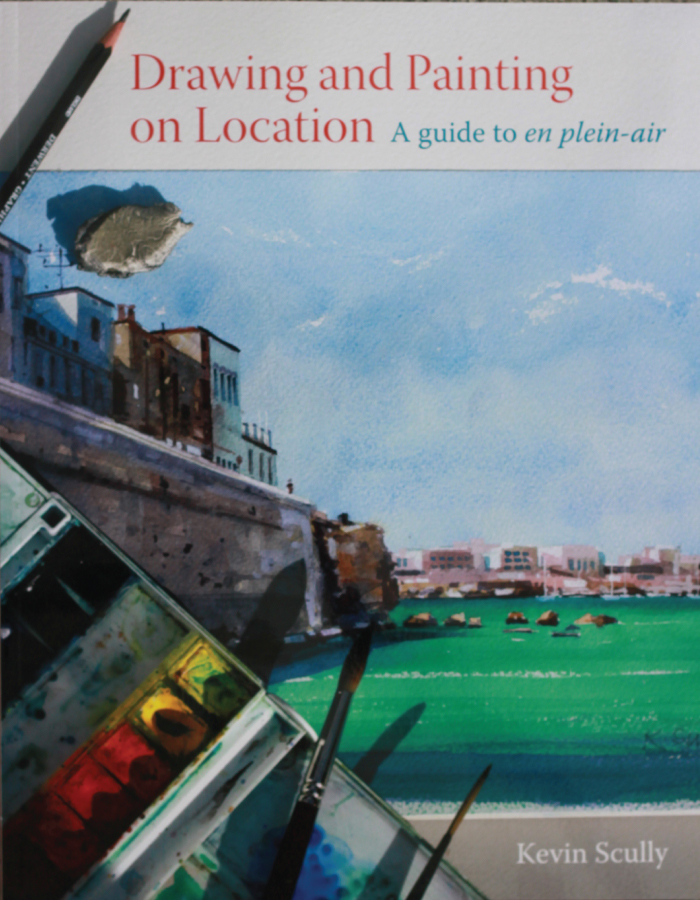 At the end of April, Kevin Scully will be taking a group for a week's painting in the beautiful Lot region of south west France, based at the delightful Studio Préniac. The theme of his course will be 'Light and Colour in the Medium of Your Choice'.
Kevin is a regular tutor at Marlborough College Summer School, and has a wealth of experience in leading groups on painting courses and holidays abroad. From your base at Studio Préniac, and in the surrounding countryside and atmospheric villages, you will be producing sketches and paintings 'en plein-air' that are full of light and colour. As well as plenty of demonstrations, there will be lots of helpful one-to-one tuition in a friendly, inspirational and fun-filled environment where you will be encouraged to develop your own individual style at your own pace.
Kevin has recently written a book entitled 'Drawing and Painting on Location', due to be published next month by The Crowood Press, which is packed with advice on all aspects of painting 'en plein-air'.
MCSS: Kevin, is this course suitable for beginners?
KS: The course is suitable for painters of all levels of experience, even if you are a complete beginner. The relaxed atmosphere at Studio Préniac is the perfect environment in which to progress whilst learning the necessary skills needed for producing successful paintings.
MCSS: What medium will the students be using?
KS: This is entirely down to individual preference. They may choose watercolours, oils, acrylics, pastels, or anything else they would like to use. If there is a medium that they haven't used before, they will also have the opportunity to try out something new.
MCSS: Will the course be suitable for someone with restricted mobility?
KS: Yes. All transfers will be arranged from your points of arrival and departure, as well as transport to any painting locations, and there will always be someone on hand if any assistance is required.
MCSS: Will the majority of tuition and painting be conducted outside?
KS: Yes, but from time to time some of the tuition will take place in the purpose-built studio, which students are also free to use at any time.
For further information or to book, visit: