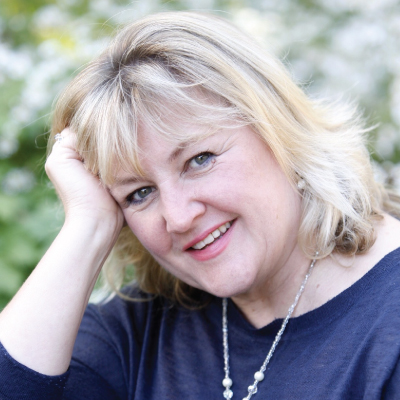 When asked, I often say that I started my Meditation journey 14 years ago, but really, on reflection, my love of this beautiful practice had the seeds sown many years ago. As young 12 year olds, my best friend Domenica and I were the first to put our hands up when it came to selecting children for limited places on a retreat to a country house convent called 'Maryvale'. We wanted to go purely for the fun of being away from home, midnight feasts and any other mischief we could think of!
Maryvale turned out to be magical, on many levels. We laughed, we played in the woods, and we had our long awaited for midnight feasts. But when we were all sitting together in a circle, praying or contemplating some topic or other, something wonderful happened and, surprisingly to me, I loved the feeling. At the time I couldn't explain it, but in hindsight, I now realise that it was the collective energy of the group coming together for a common purpose and the vibe that this created. I loved this space and the quiet time I had to be 'me'. As the years went on, we visited Maryvale many times and my love of sitting in a circle and collective energies coming together and having 'me' time deepened.
My relationship with meditation was a fickle affair. 14 years ago I learnt a lot about this subject on a wonderful, year-long course that delved into the spiritual and mystical. But, as many of us do, I meditated when I felt I needed something, or was a bit down, but didn't bother when life was going well! It took another several years for me to understand that the practice of meditation could be viewed as 'prevention' and not just a ' cure ', and really could enhance my life, but only if I visited it on a regular basis.
In my experience, many people are put off by the perceived demands of the practice, feeling it would be beneficial to them, if only they had more time.... I used to be one of those people! Life IS busy, and social media and the Internet have made it more so. Many people constantly strive to be the best partner, friend and parent they possibly can be... to have the best job, the best social life, to eat healthily, find the time to exercise, the list goes on and goodness, it's exhausting!!
We can so easily forget who WE are, and what WE need, as we strive to be perfect, to fit in and to meet everyone else's needs and expectations, often before our own. This is where meditation can be so beneficial and can help us in our everyday lives. Meditation teaches us to slow down, and to experience the present moment exactly as it is, for this is all we ever have, as the past has gone, and the future hasn't happened yet! It also allows us to develop a relationship with our self, our true self, and to cultivate this relationship on an ongoing basis. It is only when we get to know our true selves that we can evaluate where we really are in life, what decisions we need to make, what relationships we want to hold on to and which ones we need to let go of, and which paths we need to take to enhance our journey in life.
I have found that meditation practice need not take a lot of time. It can bend and fit into our individual schedules, and the key is to find a practice that is realistic for YOUR life and resonates with YOU. Meditation is life enriching and rewarding, and having that special relationship with Yourself is the best relationship you will ever have!
Web: www.haneys.co.uk | Twitter: @HaneysHolistic
Carol will be teaching An Introduction to Mindfulness for Life at Summer School 2017. To view the full range of Mindfulness and Meditation courses available, visit Body and Mind.