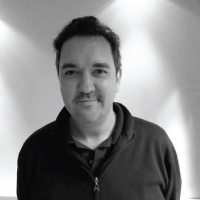 "Part of the joy of teaching a course at Marlborough College Summer School is that it is never the same. Each year, each class is totally different, and the outcomes are always surprising. This year promises to be even more exciting, not least because there has never been a better time to be involved in film and television.
We are truly riding a wave of excellence in screen-based drama the like of which we haven't seen since the heyday of television in the 1970s, and the glory days of Hollywood in the 50s. Everything is in flux, and what's more, it's happening in both mediums at the same time!
TV is becoming more and more of a writer's medium, as we get long form 24 episode series that really allow us to develop characters in ways we've never been able to before. The Sopranos, the Wire, Broadchurch, the Killing, Game of Thrones, Line of Duty, are all totally original, and unique to TV. With television series becoming like screen-based 'novels', actors and writers grabbing hold of the freedom to tell stories like never before, and Netflix revolutionising the way we consume, television is no longer Film's baby brother, and is threatening to become the primary screen-based art form of the 21st Century. But Cinema is fighting back. Taking the viewer on an escapist, immersive, visual journey is what cinema is, and always has been, all about; and from Hollywood to Bollywood, we are getting bigger spectacles, more amazing and transformative journeys, and better characters than we've ever had before.
Make no mistake, these two mediums are not vying for the same audience, they are radically different forms of entertainment, and that is why writing for them is such fun. Between both of them you can tell any story you like. A cancer victim who wants to leave a financial legacy for his family? A love story which is defiantly modern, but also a hymn to a bygone era? Which medium will suit my story better? I've got a blind superhero, should I put him on television or film? I want to write a story about two eighty year olds who've been in love all their lives and never dared to say. Film? Or TV? Or Both? I can't wait to discuss all this and more in the course this year and I'll see you there."
Harry Oulton Web: www.harryoulton.co.uk | Twitter: @HarryOulton1
---
In 2017, Harry will be teaching two Summer School courses, Writing for the Screen (No.152) and How to Write a Sitcom (No.155).