Welcome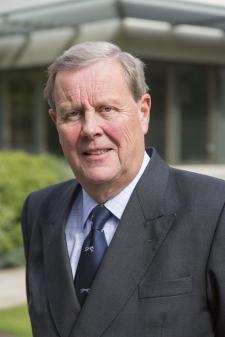 THE MASTER'S WELCOME
I am delighted to present the Marlborough College Summer School brochure for 2016. This year, there are a record 600 courses with an array of new subjects available, these include a Get Fit Bootcamp, an Adult Rock School, a Stone Age Arrow Workshop, even Politics and Religion with Wasps and Frogs! 2016 sees the first Summer School courses run in Spain, with a birdwatching course in April and a watercolour course in September, both in the beautiful surroundings of Andalucía.
The Summer School team have been busy compiling the entertainment programme for you. The Gala performances, which take place every Tuesday and Friday, include An Evening with Michael Palin, Illyria's production of A Midsummer Night's Dream, Collabro and much more. This year, Summer School have teamed up with the Marlborough Jazz Festival to bring you a performance by one of the UK's most highly acclaimed jazz singers, Natalie Williams. In addition, there are daily lectures and recitals that have become a popular feature of Summer School.
Summer School continues to be an eclectic combination of art, culture and sport for adults, whilst the children's programme is packed full of inspirational activities. There will be splendid cuisine on offer and you can be assured of the same exemplary standards of customer service.
You are always very welcome at Marlborough College, whether you are coming for the first time or already have strong links to the College.
Jonathan Leigh
Master, Marlborough College