We are delighted to present our showcase entertainment guide for each Tuesday and Friday of Summer School. Each performance is ticket only, so please book early to avoid disappointment. In 2017, the Memorial Hall is undergoing a major refurbishment. Therefore, this year our Galas will be shared between the Ellis Theatre and the Chapel. As always, there will be an eclectic mix of lectures and recitals each week. The full entertainment programme, detailing timings and venues, will be available on our website and dispatched to all those who have booked courses in June.
All entertainments are included in the residential price, but residents must reserve their free tickets for the Gala Performances by 1st March 2017. The Gala Concerts are open to Summer School customers and members of the general public and tickets can be purchased below.
Click here to download a copy of the 2017 Entertainment Guide.

Tickets will not be dispatched before Summer School starts. Residential customers can collect their tickets from their House Manager in their accommodation upon arrival. Non-residents should collect their tickets on the door of the performance or from the Summer School office from Sunday 9th July 2017.
Tickets can be purchased during Summer School subject to availability. Tickets will be sold at full price from the Summer School office and on the door, subject to availability.
Tickets can be purchased directly online or from:
Marlborough College Summer School
Marlborough
Wiltshire
SN8 1PA
Tel: +44 (0)1672 892388
Email:
Sound Knowledge
22 Hughenden Yard
Marlborough
Wiltshire
SN8 1LT
Tel/Fax: (01672) 511106.
Tickets to be collected only.
Please make cheques payable to Marlborough College Summer School. All prices are inclusive of VAT.
An Evening with Ann Widdecombe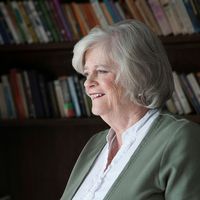 Outspoken and controversial, Ann Widdecombe is one of the most high profile politicians of recent times. A self-confessed 'grumpy old woman' Ann is never afraid to speak her mind or short of an opinion. Ann became a Member of Parliament in 1987 and was Minister of State for Employment and Minister of State for Prisons in John Major's government. In opposition, she held the posts of Shadow Health Secretary and Shadow Home Secretary before retiring at the 2010 General Election.
Never one to do the expected, what she did next was surprising even by her standards. At the age of 63, Ann became the oldest contestant ever on BBC One'sStrictly Come Dancing and, despite never being a favourite with the judges, continually defied the odds with her dance partner Anton Du Beke, surviving 10 weeks into the competition. Her comedy inflected routines showed a self-deprecating sense of humour and won her legions of fans.
| WEEK | DATE/TIME | LOCATION | PRICE |
| --- | --- | --- | --- |
| 1 | Tuesday 11th July / 8.00pm | Ellis Theatre | £15.00 SOLD OUT |
Nancy Kerr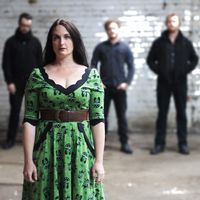 Since her debut solo album, Sweet Visitor, arrived in late 2014, Nancy Kerr has emerged as one of the foremost composers of modern folk and social commentary songs in the British Isles. She was named the BBC Radio 2 Folk Singer of the Year in 2015.
A writer of rare style, Nancy's music has drawn comparisons to William Blake in her reawakening of a radical folk mythology as a backdrop for contemporary narratives and has inspired some to call her 'Folk's Poet Laureate'.
| WEEK | DATE/TIME | LOCATION | PRICE |
| --- | --- | --- | --- |
| 1 | Friday 14th July / 8.00pm | Ellis Theatre | £20.00 |
Only Boys Aloud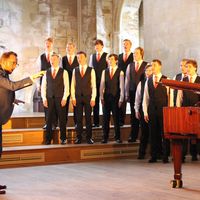 Only Boys Aloud - the world's biggest boy band - shot to fame when they came third in Britain's Got Talent in 2012. The Principality Only Boys Aloud Academi offers older boys from the choir who show real musical promise the opportunity to develop their talents on an intensive summer residential course. Join the 32 members of the 2017 Academi in a choral celebration when songs from the musicals, Welsh traditional songs and other choral classics are given the inimitable OBA treatment. This acoustic concert showcases the fantastic standard of singing achieved by the boys during the Academi course.
| WEEK | DATE/TIME | LOCATION | PRICE |
| --- | --- | --- | --- |
| 2 | Tuesday 18th July / 8.00pm | College Chapel | £15.00 |
The Jive Aces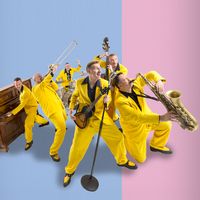 Legendary swing and jive group, The Jive Aces, are renowned worldwide for their high-energy music and spectacular stage show. They are perhaps best known as the first live band to reach the final rounds of Britain's Got Talent.
This swinging sextet have performed for The Queen, as well as working with Van Morrison and John Travolta. They've played to capacity crowds at the Royal Albert Hall, Buckingham Palace, Glastonbury Festival, The London Olympics and have graced stages in 40 countries.
| WEEK | DATE/TIME | LOCATION | PRICE |
| --- | --- | --- | --- |
| 2 | Friday 21st July / 8.00pm | Ellis Theatre | £20.00 |
Illyria: The Lost World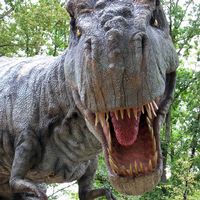 Sir Arthur Conan Doyle's thumping adventure first published in 1912 inspired the likes of King Kong, Godzilla, Alien, Jurassic Park and a host of other much-loved movies. Intrepid explorers travel to an uncharted plateau and find flora and fauna beyond their wildest dreams.
Yet, how will they make anyone believe the wonders they have seen actually exist' Unless, of course, they bring something back! But don't worry, those crates are strong enough to contain an elephant, and you'd need a tank to break through those chains! Illyria promises prehistoric thrills, monster laughs and life-size dinosaurs in the must-see show of the summer. This performance will take place on the Leaf Block Lawn.
WEEK
DATE/TIME
LOCATION
PRICE
3
Tuesday 25th July / 7.00pm
Leaf Block Lawn
Adults £15.00
Children (under 18) £0.00
Jive Talkin'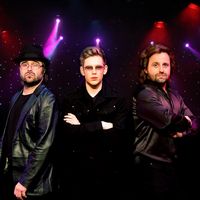 The timeless repertoire of the Bee Gees is brought to life in this stunning stage production. This charismatic ensemble boasts stars from TV and London's West End and is fronted by real-life family members Darren, Gary and Jack Simmons making for an unrivalled vocal harmony blend. This will be an unforgettable evening that will have you both reaching for your handkerchief and dancing in the aisles.
| WEEK | DATE/TIME | LOCATION | PRICE |
| --- | --- | --- | --- |
| 3 | Friday 28th July / 8.00pm | Ellis Theatre | £20.00 |
Ensemble Plus Ultra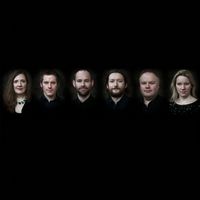 Early Music today described Ensemble Plus Ultra as 'a crack squad of the finest British early music singers'. Their quest is the promotion of historically aware performances of liturgical marvels from the Renaissance.
In recognition of their unique approach, Ensemble Plus Ultra was awarded the prestigious 2012 Gramaphone Award for Early Music.
| WEEK | DATE/TIME | LOCATION | PRICE |
| --- | --- | --- | --- |
| 4 | Tuesday 1st August / 8.00pm | College Chapel | £15.00 |
The Overtures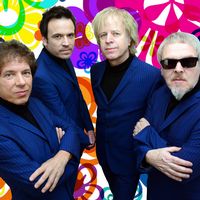 To quote no other than Sir Elton John: 'This band are amazing! They're just the best band of their kind in the world.'
The Overtures present a faithful and dynamic tribute to pop's greatest decade. You'll hear every aspect of 60s music from the early Beatles and The Searchers through to the 'surf' sound of The Beach Boys, the rhythm and blues of The Rolling Stones to the folk rock of The Byrds and The Mamas and The Papas. As Sergeant Pepper says 'a splendid time is guaranteed for all!'
| WEEK | DATE/TIME | LOCATION | PRICE |
| --- | --- | --- | --- |
| 4 | Friday 4th August / 8.00pm | Ellis Theatre | £20.00 SOLD OUT |